Christmas appeal
At services like ours, we don't take a 'one-size-fits-all' approach to supported living. We listen to someone's individual needs and tailor our support accordingly.
By tuning into Paul's needs, we've helped him find a way out of loneliness.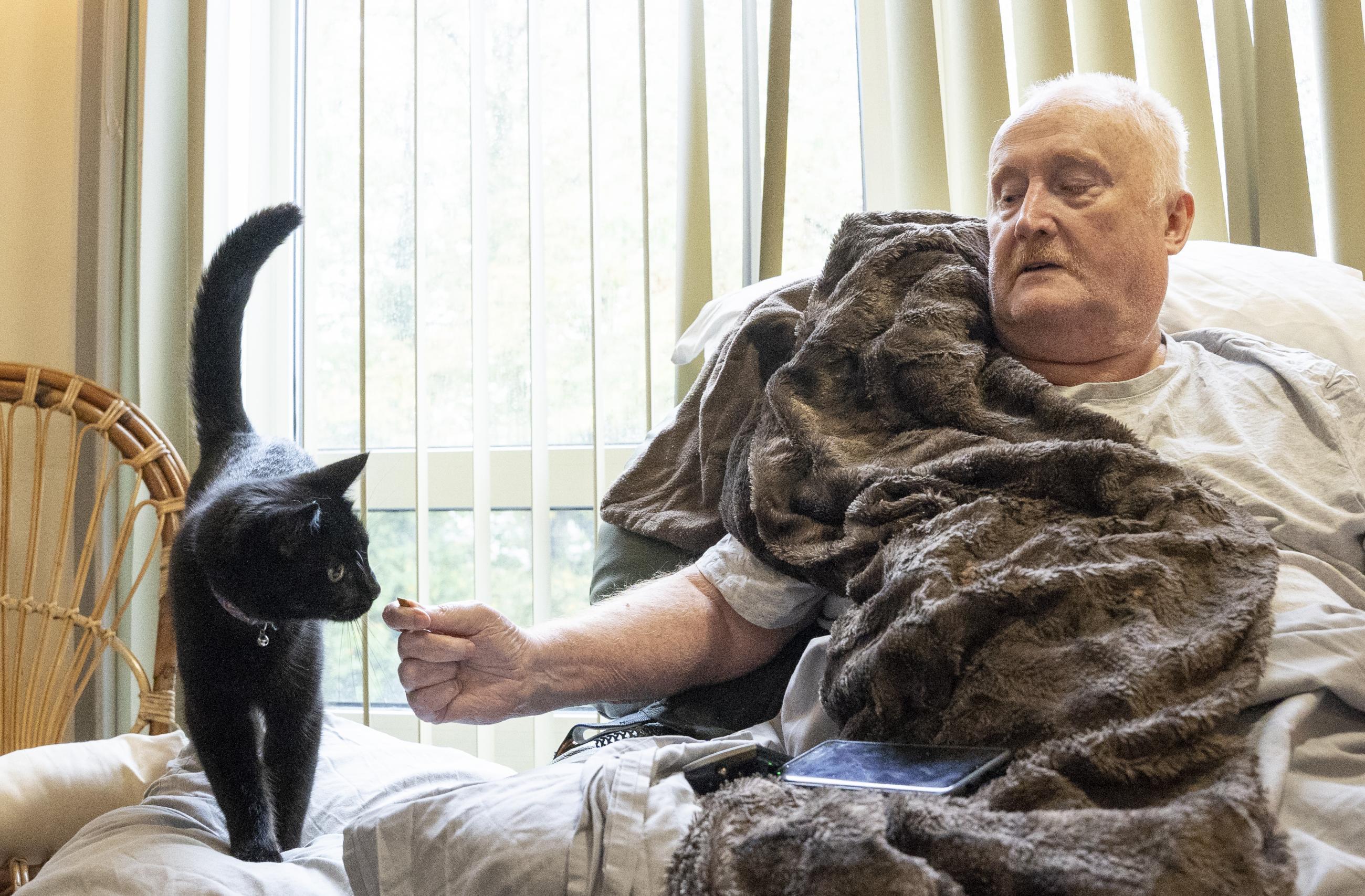 Meet Paul and Midnight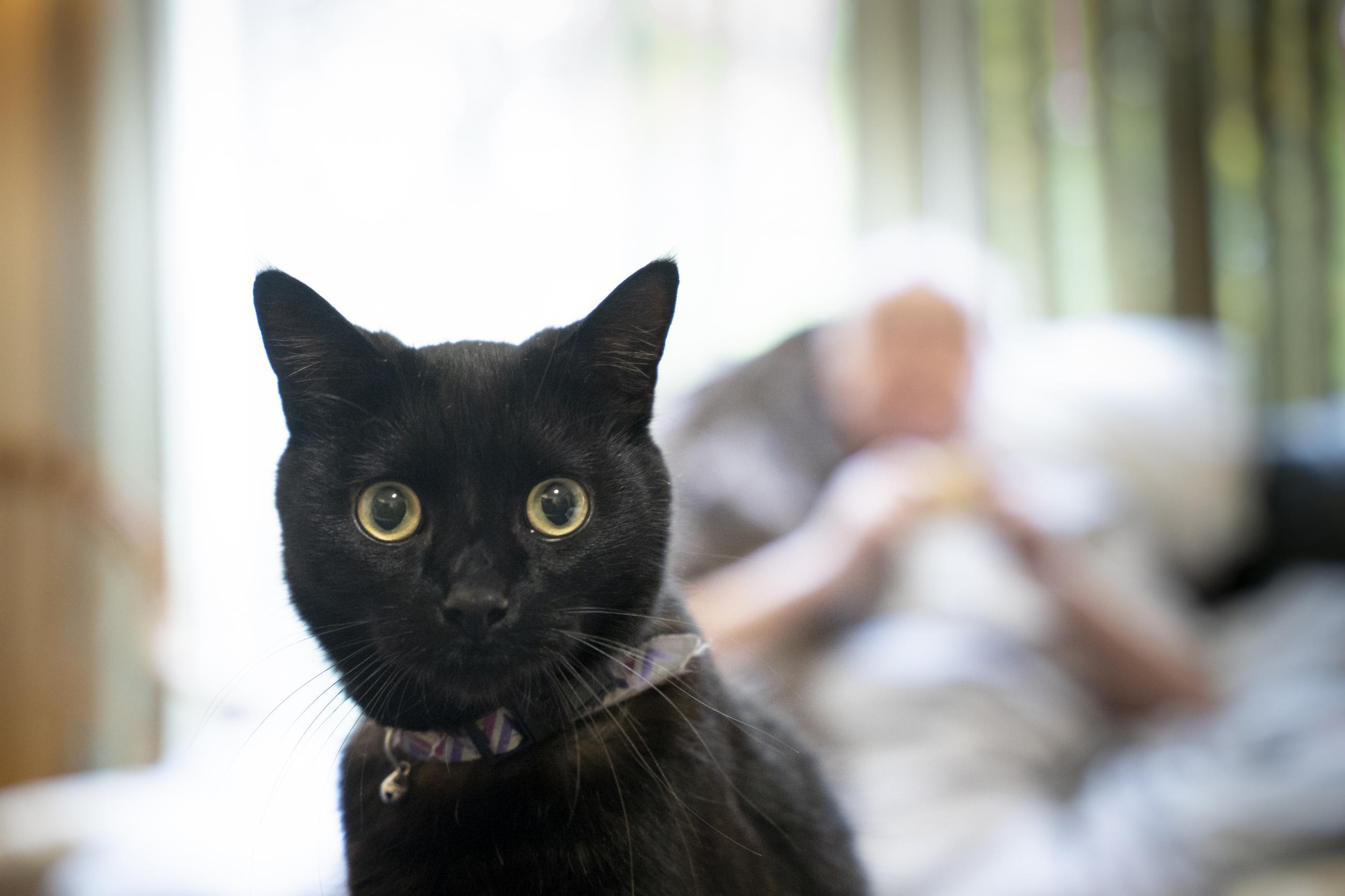 At the age of 64, Paul had been looking forward to retirement when he tripped and fell, injuring his spine and losing most of the mobility in his body. His world was turned upside down and he felt extremely down and lonely.
For some people, supported living could mean 24-hour on-call support. For others it could be a daily check-in, a helping hand with chores, or a cup of tea.
I don't know what I'd do without Midnight, she completely changed my life.
For Paul, it meant tackling his loneliness. We spoke to the housing authority and arranged for him to get a pet. Now he shares his home with Midnight, a black rescue cat.
Paul's life has been transformed with the help of our supported living services and Midnight roaming around the other residential flats gives him a real sense of connection with his neighbours. Midnight is the friendliest of flatmates - always ready to listen or just purr happily at the end of his bed.
As you probably know, disabled people like Paul have been disproportionately affected by the pandemic and are now four times as likely to feel isolated as non-disabled people. It's our mission to ensure more people feel less lonely while providing them with the right balance of support and independence.
We can't do any of this without your support. Help us to provide practical and emotional support to more people like Paul by donating today.
Today you can help someone like Paul
Our supported living services give disabled people the opportunity to live as independently as they choose.
By giving a donation you could provide practical and emotional support to people like Paul – and help change lives this Christmas.