Online activities
Get involved with one of our exciting activities from the comfort of your home.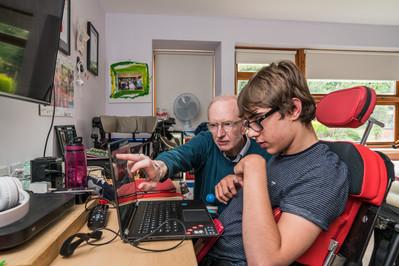 Are you a young disabled person looking to meet new people and learn skills?
Whether you want to try out yoga or meditation, learn new computer skills or have a magical time at our Harry Potter club. Our free online activity events have you covered with this and much more!
Take a look at our calendar to see all we have coming up and sign up today.
Download calendar
What types of activities can I sign-up for?
Music, art, dancing, yoga, story-telling, computer skills and much more. Our calendar lists all activity events.
How do I take part?
Pick your preferred event and signup using the weblinks in the calendar.
You will receive an email with details on how to join the event.
We host our events online using Microsoft Teams. You can use either a web browser or the Teams software.
Who can take part?
Our events are open to people of all ages, please check individual session details for more information.
What if I have an accessibility need?
Our events are open to all. Chat to us if you have a specific need.