The gift of opportunity
Aaron and Julia aren't asking for the world. In fact, they're just asking to be treated fairly and given the opportunities that will enable them to grow into all they are capable of being.
All of us have big dreams at some point in our lives – especially when we're young.
But for some – like 17-year-old Aaron who lives in the UK – it's learning to play the drums and growing in confidence. For others – like 15-year-old Julia in Tanzania, it's making friends at school and studying to become a nurse.
You can make help make these dreams a reality.
Make a donation today.
You can help children like Julia show they are full of potential
Julia lives in Tanzania, where she experienced extreme stigma. Parents at Julia's school even discouraged their children from playing with her because of her disability. That changed when Julia's school became part of our 'Investing in Futures' project.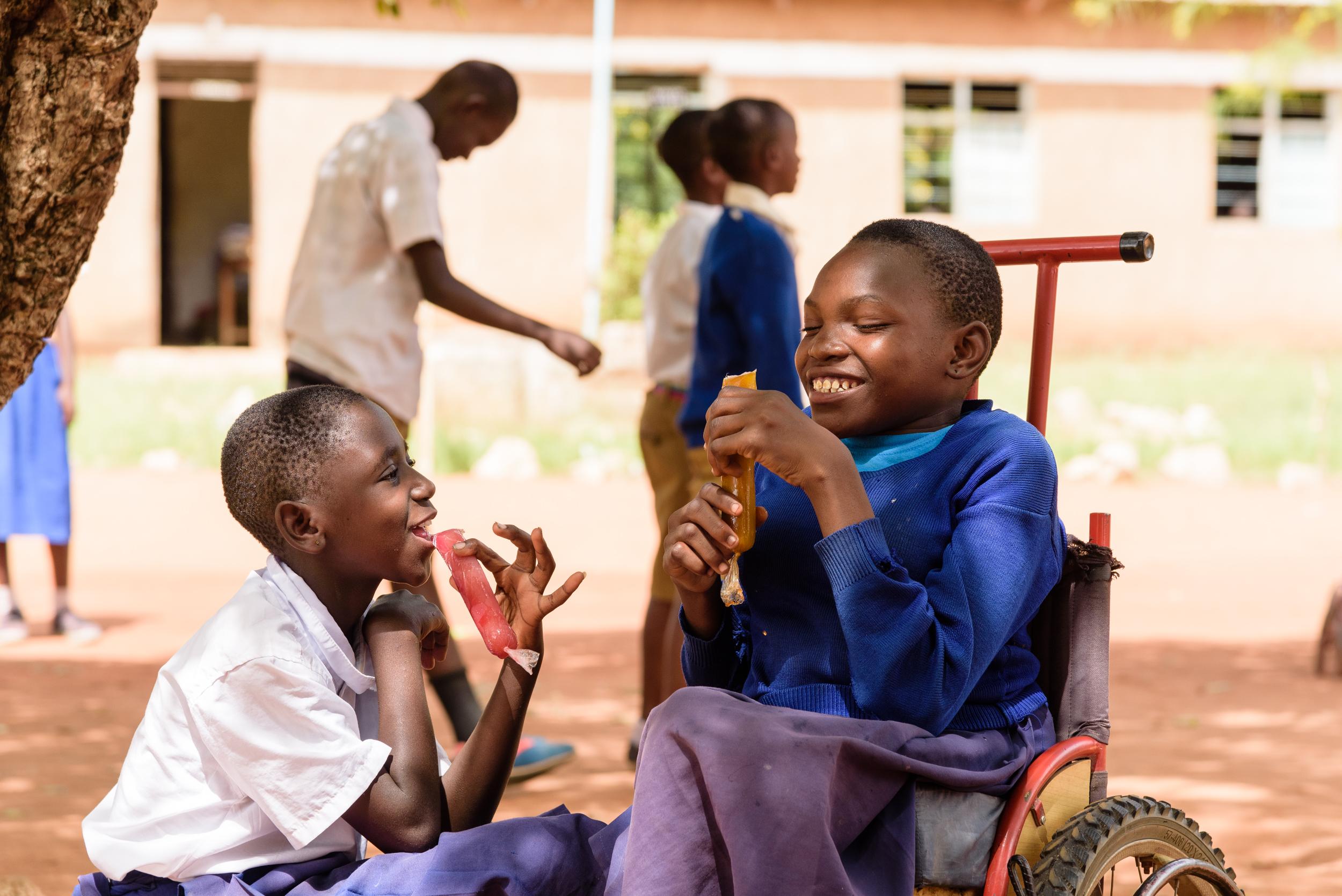 Now I have more friends and we play together. They help me when I go to school. This makes me feel happy and comfortable.
Through child-to-child clubs, children with and without disabilities are encouraged to socialise and support each other.
Over time, Julia developed a great friendship with Valentina, which benefits them both. Julia is very bright and helps Valentina academically. And Valentina makes sure Julia is included in school activities.
Give the gift of opportunity today.