Work with us
Our mission is to ensure disabled people have the freedom to live their lives the way they choose. We are always on the look out for talented and committed individuals to join our team and we offer a wide range of careers across different departments and locations.
Our values
We are the leader in enriching the lives of disabled people.
Our founder, Leonard Cheshire, laid the foundations of our work today in May 1948, when he took a dying man into his home and nursed him by himself. From these roots, we have led the way in establishing effective ways of supporting disabled people, currently reaching over 20,000 disabled people over our global operations.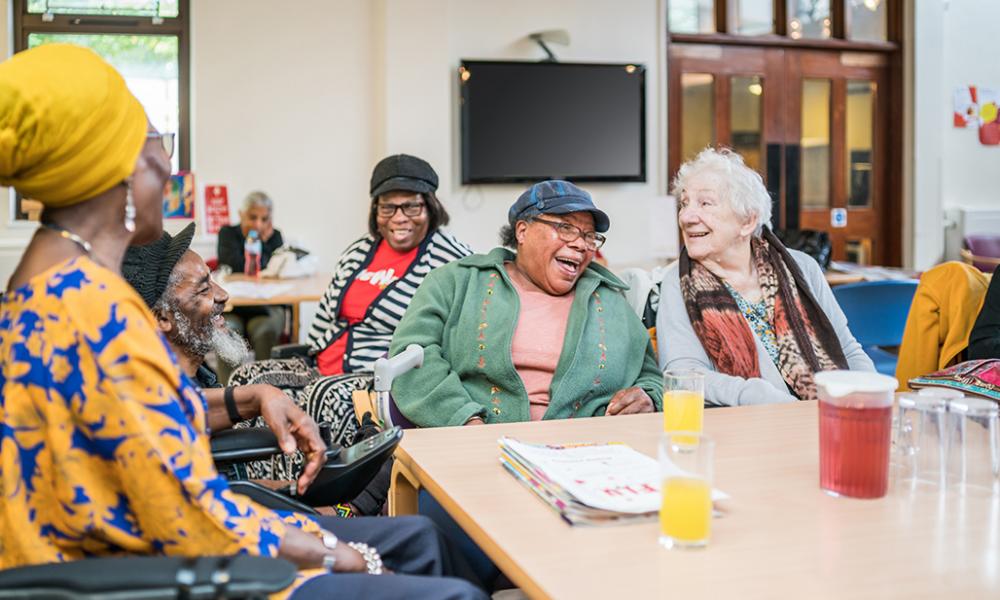 Change takes commitment
Working to ensure a better world for disabled people is rewarding but we can't make that change without empowering you. These are some of the ways we support you to succeed.
Time for a rewarding career change?
Help us change the world for disabled people.
We've got roles in a variety of areas. You could be supporting the development of an international programme, enriching the lives of customers or working on a national campaign.
Care and support
Our care and support staff provide a high level of support to the people in our services. With 90% of our services rated 'good' or 'outstanding' with regulators, it's clear we have some of the best carers supporting our customers and we want to see more talented carers join us.
Office
There are a range of office roles within our organisation. You could be working in HR, finance, procurement, marketing and fundraising, facilities, and more. You could be helping us recruit the talent for our future, developing national campaigns, and more to support our mission to be a global pan-disability partner.
Professional services
If you're a registered nurse, physiotherapist, or another clinical care professional, we have a range of opportunities for you. We look for those who can provide the highest standards of nursing, clinical and personal support while promoting independence and choice.
Celebrating diversity
Our Staff Networks are run by staff, for staff. They provide a supportive environment for discussion, networking and learning. Together, colleagues across the organisation drive change for a more inclusive workplace.

Each network hosts meetings, campaigns and events to raise awareness and celebrate diversity and inclusion in the workplace.
Disability Employee Network
The Disability Employee Network (DEN) seeks to champion and amplify the voices of all disabled employees.
Cultural Diversity and Inclusion Network
The Cultural Diversity and Inclusion (CDI) Network celebrates cultural diversity and promotes inclusion. It's a community for colleagues from diverse ethnic backgrounds as well as those colleagues who have a positive interest in driving forward racial equality at Leonard Cheshire.
Women's Network
The Women's Network promotes gender equality and celebrates all women across the organisation.
Pride Network
The Pride Network works to promote the rights of those identifying as LGBTQI+ to live and work free from discrimination and celebrate their diversity.