Athol House
Athol House provides high-quality care, with excellent transport links and local facilities close to Crystal Palace. It is a warm and spacious care home supporting disabled residents in a tranquil corner of South London.
Find us
Organisation

Athol House

Street address

138 College Road




Crystal Palace

Post town

London

Postal code

SE19 1XE
Phone number

Service manager:

Allison Hardy
What we offer
Experienced staff that provide '24-hour' personal care
Large living room
Spacious rooms
Large garden area
Lift for wheelchair access
10 minutes walk to Crystal Palace Park
Who we support
We're a specialist provider delivering person-centred care. Our residents have a wide range of physical disabilities, sensory impairments and/or long-term health conditions, such as:
Cerebral Palsy
Brain injury
Multiple Sclerosis
Substance misuse
Sensory impairments
Stroke
Since being at Athol House, I feel so much more confident and now have a positive mind set when I think about the future. I used to live life in survival mode and now I feel like I'm really living and getting the most out of life as I learn new strategies to help me with my mental health.  I finally feel like I belong and am part of a friendly and warm family, a feeling I haven't felt in a very long time.

Athol House resident
What care we provide
We are here to support you to live a healthy, happy, and fulfilled life. Our professional support team are highly skilled and trained to deliver specialist care and have significant experience with:
Intricate medication regimes
Tissue viability management
Complex epilepsy management
Positive behaviour support
Hospital discharge
The provision of end of life care
What activities are available
Athol House is well connected to the Crystal Palace community. It has a famous park, great leisure facilities, shops and more. 
Our dedicated Activities Coordinator, Felicity, has built strong connections in the local community. Whatever your interests, our focus is on supporting you to do the things you love. Below are some examples of the types of activities our residents enjoy at Athol House:
Art therapy
Cooking
Exercise sessions
Bingo
Days out
Music therapy
Local football matches
We were so proud to see Felicity's work celebrated when she won a local community award for her programme of events at Athol House.
You must remember that each person is different, and you have to build a strong relationship to understand what each resident's preferences are. I have been able to get so many different people involved such as the Brit School, Dulwich Boys School, The Chancery Choir, and the Royal Academy of Arts. Working as an Activities Coordinator, was the best choice I ever made and I love every aspect of my role.

Felicity, Activities coordinator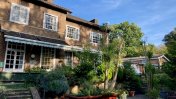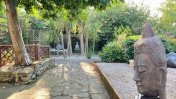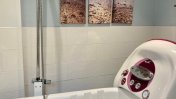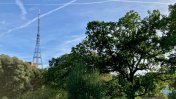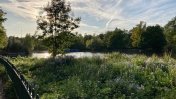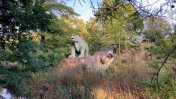 Donate to Leonard Cheshire
Donate to Leonard Cheshire
One-off