For employers
Matching the best diverse talent with progressive employers. Improve your organisation and kickstart the careers of ambitious disabled university students and graduates.
What is Change 100?
Whatever your company size or sector, Change 100 allows you access to a unique candidate you might never have reached otherwise.
Change 100 is an award-winning internship programme of paid summer work placements and mentoring for disabled students and recent graduates.
Change 100 interns have already made their mark with over 190 leading employers across the UK and we are currently looking for employers to join us for 2022.
Over the past 8 years:
95% of employers agreed their Change 100 intern had a positive impact on their organisation.
92% of employers agreed that goodwill with staff improved as a result of increasing disability awareness and confidence.
Why get involved?
As a Change 100 partner you will receive:
An outstanding intern selected through a rigorous but inclusive process managed by the Change 100 team and participating employers.
A disability and employment training session and bespoke intern briefing for all staff involved in the programme.
Ongoing support throughout the three-month internship period.
Development opportunities for your staff.
Networking opportunities with other Change 100 employers.
Promotion in all of our marketing activity to students at campuses across the UK and to other organisations we approach giving you access to a wider pool of talent.
The support provided is excellent and makes it really straight forward for busy hiring managers to buy into the process. The quality of candidates is always high.
Change 100 and coronavirus
Despite the coronavirus pandemic, we continue to deliver Change 100 and we're proud to say that during the early stages of the pandemic, we quickly adapted and innovated the programme to function digitally.
In 2021, we supported employers to deliver the majority of work placements remotely. Over the eight years that we have run Change 100, home-based working has been a growing feature, largely driven by our interns as a result of their disability or long term condition, as well as the evolving needs of employers.
Whilst we hope that placements and our professional development sessions will be offered in-person for the coming year, we are continually monitoring the situation and preparing for all eventualities. As part of that, we will endeavour to keep all our candidates and partners updated as regularly as possible.
We are excited to launch our 2022 programme as our biggest and best yet and look forward to welcoming you as a Change 100 employer.
If you have any questions or concerns, please do not hesitate to contact the Change 100 team at change100@leonardcheshire.org.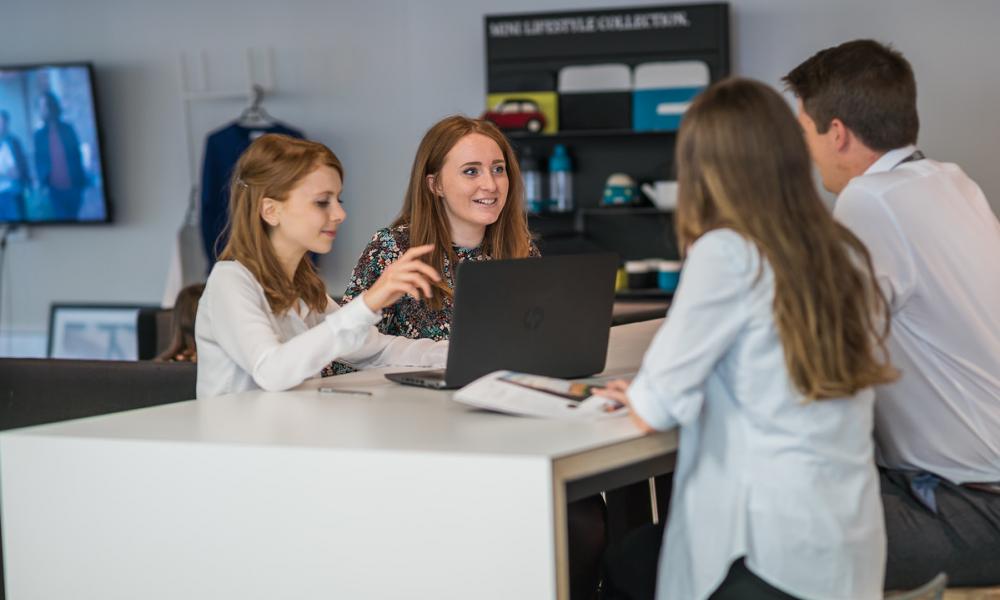 Some of our previous Change 100 partners