Start your new healthier habit
Start 2022 as you mean to go on. Focus on a challenge for your body, mind or diet. Forming a new habit can be hard but small changes can have a big impact.
We're challenging you to build new healthy, daily habits for your mind, body, or diet over 21 days while raising money to help disabled people. Whether that's getting your steps in, taking up mindfulness exercises, or curbing your caffeine intake – no challenge is too big or too small.
Start your journey to a happy, healthier life and fundraise to help us support disabled people reach their full potential.
Registration is now closed.
Which challenge will you take on?
Why Steph is taking the 21-day challenge
We need your help now more than ever to overcome our challenge.
More than one billion people worldwide are disabled, and there are more than 14.1 million people in the UK who report having a disability, 8% of whom are children.
Disabled people are often excluded from opportunity, they are more likely to experience barriers to full social inclusion, employment, and access to so many things that those who are not disabled may take for granted. They are also particularly vulnerable to contracting coronavirus and its severe symptoms.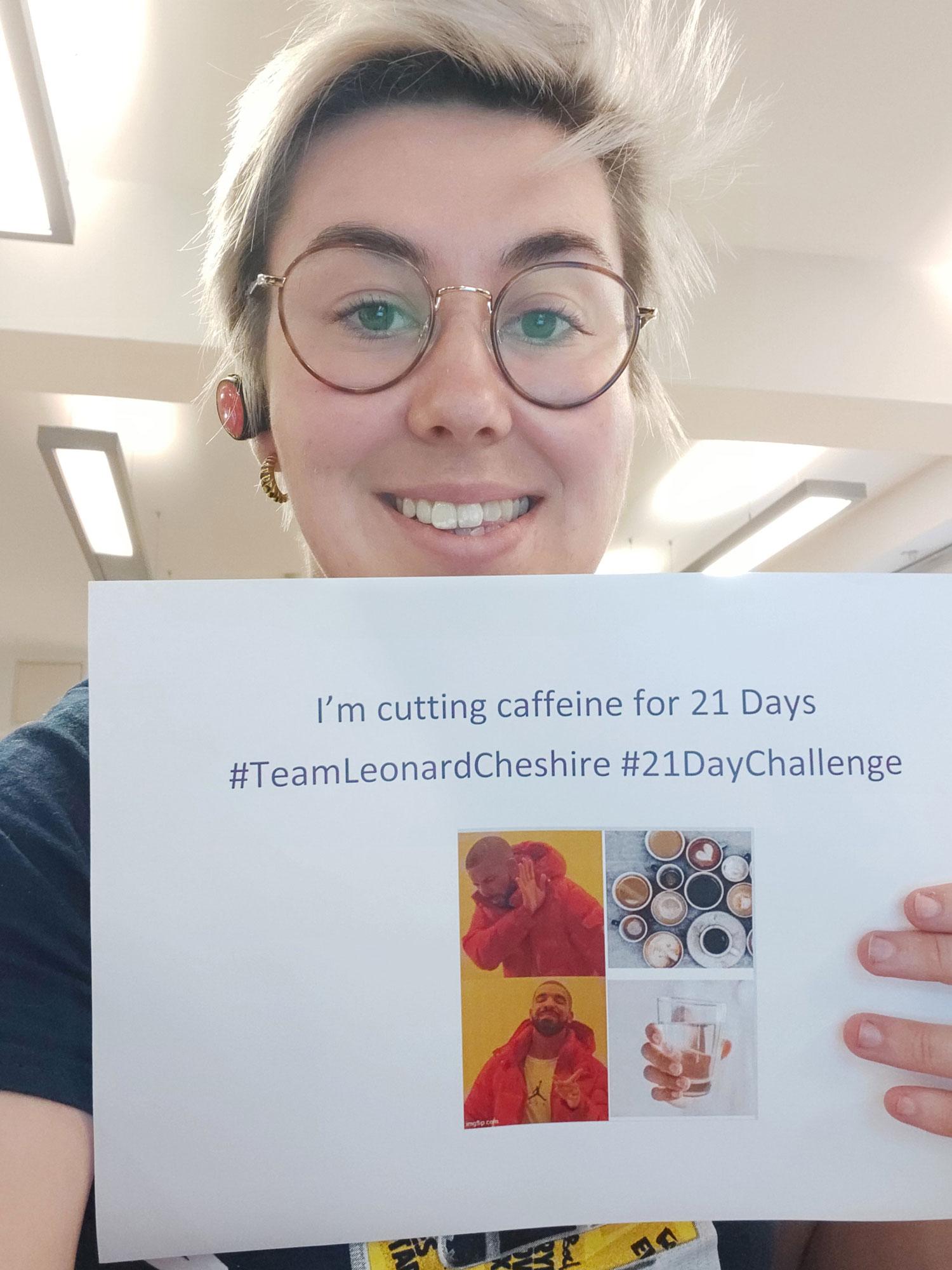 I'm cutting out caffeine for my Healthier Ways in 21 Days challenge. I want to kick my coffee habit while helping support the brilliant work Leonard Cheshire do to enable disabled people to live fulfilling lives.