Great North Run
---
Join #TeamLeonardCheshire and take on the the largest half marathon in the UK — the Great North Run is an event not to be missed!
Join our team
The Great North Run takes place within Newcastle, Gateshead and South Shields and is the world's biggest and best-loved half marathon.
Registration for 2022 has now closed, but if you would be interested in taking part in 2023's race, please contact: events@leonardcheshire.org.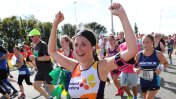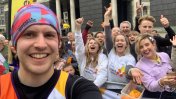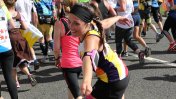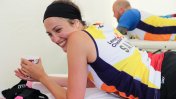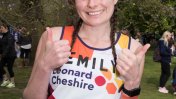 Each year there's over 57,000 runners, it is televised by the BBC and the atmosphere is electric! The event takes runners from Newcastle, over the iconic Tyne Bridge into South Shields.
Join our team for 2021
You'll receive:
a welcome pack with a Leonard Cheshire running vest, and advice on training and fundraising 
newsletters and lots of support from the events team
a cheering point on the route
a free massage and refreshments in the charity marquee after the race
Were you lucky to get a ballot place?
We'd love to have you in #TeamLeonardCheshire! Please get in touch via events@leonardcheshire.org or call us on 020 3242 0310.
Already completed this event?