Cossham Gardens
Cossham Gardens enables residents to get the most out of life, supporting individuals to maintain relationships with family and friends and gain the ability to move on to more independent living when they're ready.
Find us
Organisation

Cossham Gardens

Street address

Lodge Road




Bristol

Post town

South Gloucestershire

Postal code

BS15 1LE
Phone number

Service manager:

Jenny Corbiere
What we offer
Physiotherapy
Multi-sensory room
Ground floor accommodation only
Well-maintained garden with patio for residents
Residents' kitchenette
About Cossham Gardens
Situated in the Kingswood area of Bristol, Cossham Gardens is a modern, purpose-built home that can accommodate up to 21 adults with physical disabilities. Our care home is just a short distance from a local, wheelchair accessible shopping centre. There are a variety of local amenities nearby, including a church, several pubs, supermarkets and a cinema.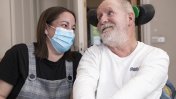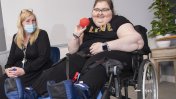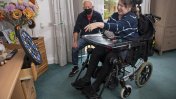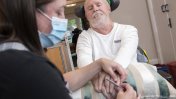 What support we provide
Cossham Gardens delivers high-quality care and nursing for adults with physical disabilities and complex needs. Regulated by the Care Quality Commission, the dedicated and experienced team use a person-centred approach to ensure every individual's needs are understood and met with the greatest privacy, dignity and respect.
We are a quality provider that strives to lead the field in giving person-centred care and support people with a wide range of disabilities. These include physical disabilities and long-term neurological conditions such as:
Cerebral Palsy
Epilepsy
Head/Brain Injury
Huntington's Disease
Motor Neurone Disease
Multiple Sclerosis
Each individual chooses how they are supported. With a focus on independence, health, wellbeing and skills building, extensive activity programmes offer something for everyone. As well as staff, a team of committed volunteers support individual and group activities, so all have the chance to be social, get creative or enjoy exercise.
---