Find a care home
We have around 130 services across the UK. Providing the best possible care to the people who live in our services is always our priority. Pop in your postcode, town or city and search for care homes near you.
Showing results for your search
Displaying 71 total results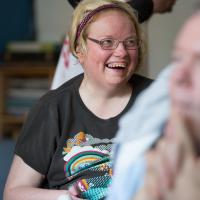 In the peaceful village of Radyr, Danybryn is home for 30 adults with physical disabilities. Our home is surrounded by extensive landscaped gardens, and is a short walk from shops, cafes, churches, local library and beauty salon. We're about five...